Welcome to Sri Sai Bharani World Tours.
Sri Sai Bharani World Tours is one of the Leading Travel Houses in Salem (Tamilnadu – India).
Sri Sai Bharani World Tours is an experienced Travel Company. We offer Tour Packages and arrange customized trips covering transfers, Hotel booking, Meals and Tours. At, Sri Sai Bharani World Tours, it is our mission to enchant tourist with unforgettable experience. You have a wide range of packages and activities to choose from. Sri Sai Bharani World Tours is carefully designed to provide travel related information and make travel planning easier, secure and cost effective. Customer care is among the highest of our priorities and we are on our toes to accomplish this task at any hour. Sri Sai Bharani World Tours has a multilingual, knowledgeable, experienced team.
Top Five Reasons to Travel with Us
Travel Guide and Tips
VARANASI - NORTH INDIA- (UTTAR PRADESH-VARANASI)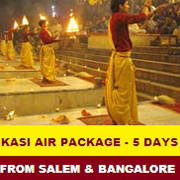 Varanasi also known Banaras or Kashi is a North Indian city on the banks of the Ganges in Uttar Pradesh. Varanasi is one of the oldest continuously inhabited cities in the world. The spiritual capital of India, it is the holiest of the seven sacred cities (Sapta Puri) in Hinduism and Jainism, and played an important role in the development of Buddhism.
Read More..
SHIRDI- NORTH INDIA--(MAHARASHTRA-AHMEDNAGAR)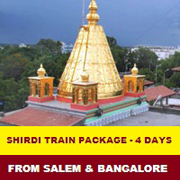 Shirdi is best known as the late 19th century home of the popular guru Shirdi Sai Baba. It is one of the richest temple organisations. It is called the Land of Sai.
Read More..
SINGAPORE - (REPUBLIC OF SINGAPORE)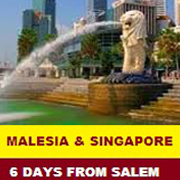 Singapore is a global commerce, transportation and financial hub – ranked as the "Easiest place to do business" for nine consecutive years by the World Bank. It is the world's top meeting city
Read More..
TIRUPATI-SOUTH INDIA--(ANDHRA PRADESH-ROYALASEEMA-CHITTOOR)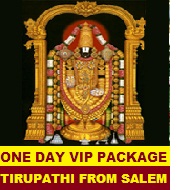 Tirupati is one of the holiest Hindu pilgrimage site because of Tirumala Venkateswara Temple, besides other historical temples, and is referred to as the "Spiritual Capital of Andhra Pradesh"
Read More..